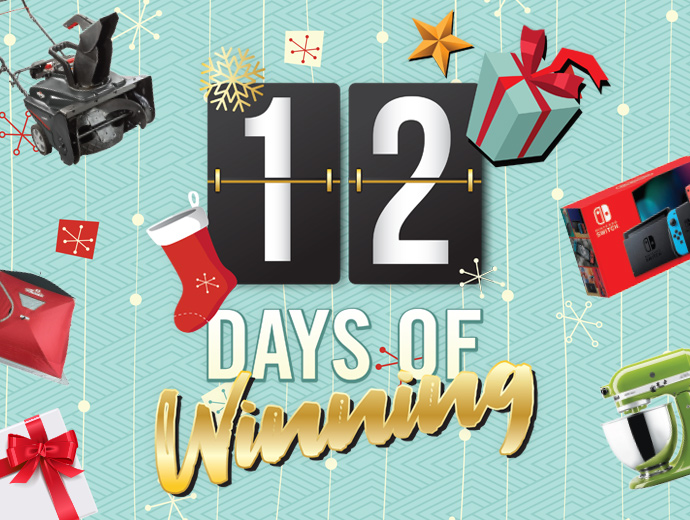 December 13-24 • 6PM-10PM
12 days, endless ways to win!
1 winner every hour!
Win Migizi Play, or a chance to advance to the 12 Days of Winning board!
Once on the board, win a BIG PRIZE OR CASH!
Earn 1 entry for every 10 base points all December long. You can win once each night!
Prizes may vary from images shown. Substitutions may be offered.