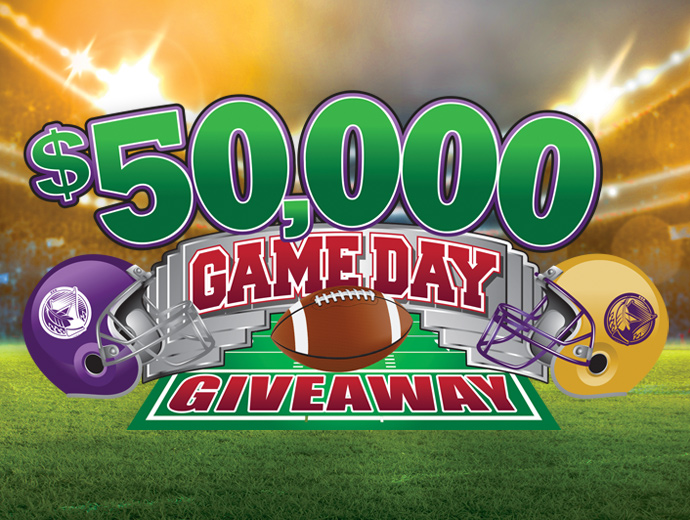 $50,000 Game Day Giveaway
November 12 – February 12
Five Pro Games. 20 Chances to Win!
Scratch to catch the winnings!
Beginning November 12th, just earn 300 base points on select Fridays and Saturdays to receive your scratch card for the following games:

Match all 4 quarters: Win $50,000
Match 3 quarters: Win $5,000
Match 2 quarters: Win $250
March 1 quarter: Win $50 Migizi Play
Must see Player's Club for promotional earning days and valid game days. Scratch cards must be picked up and redeemed at the Player's Club by 11:59pm on the day before the football game is played. Points earned do not accumulate across multiple properties; only points earned at a particular property are counted. Multiplied and bonus points are not eligible for this promotion.