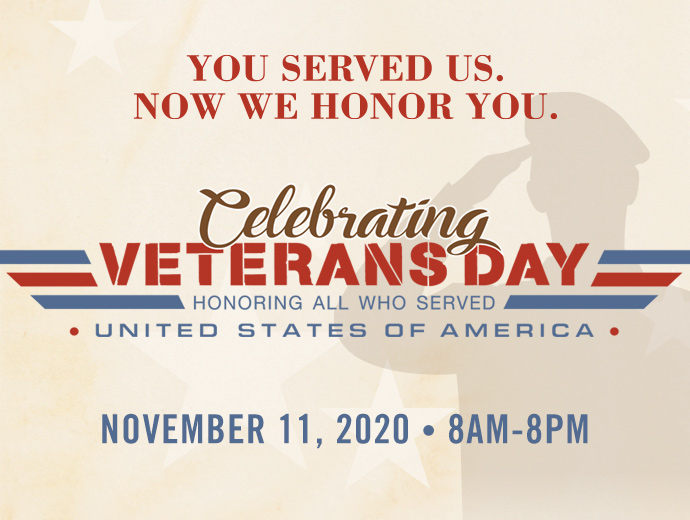 November 11, 2020 • 8AM - 8PM
Thief River and Warroad: 8am – 8pm
Red Lake: 10am – 8pm
You served us. Now we honor you.
If you're a vet, get a FREE GIFT and our most sincere thank you.
Exclusively for Honor Card Members!
Free gift given while supplies last. One item per person. All participants must be members of the Player's Club with an Honor Card, or join. Documentation is required for proof of service.