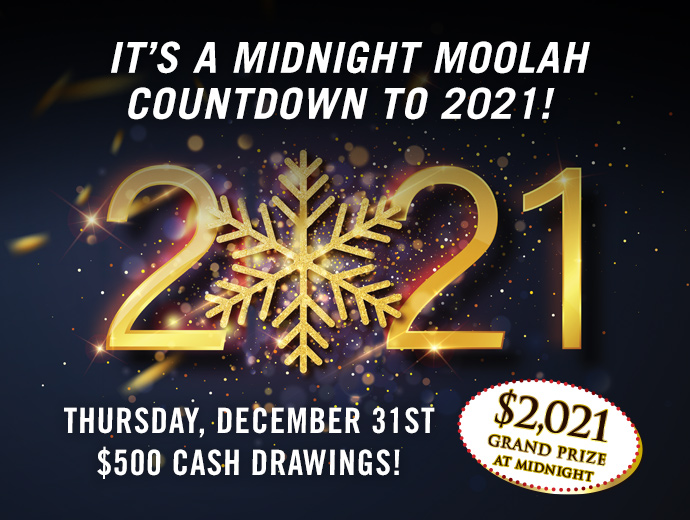 It's a midnight moolah countdown to 2021!
Party favors handed our beginning at 10PM
$2,021 Grand Prize at Midnight
---
At Thief River Falls & Red Lake
$500 CASH DRAWINGS EVERY HOUR
6PM-11PM
Earn entries from noon until final drawing. 1 entry for every 50 base points earned.
---
At Warroad
$500-$1,500 CASH HOT SEAT DRAWINGS
Every half hour • 6PM-11:30PM
Just be actively playing your favorite game with your Player's Club Card inserted.
If the patron is not present at the Player's Club within 3 minutes another patron will be drawn until the prize amount is claimed. Prizes awarded/paid utilizing funds available from the removal of progressive slot machines from the Warroad casino floor. Progressive amounts on machines that were removed were not replaced and will be used to fnd theis particular giveaway. All $500 winning amounts will have a Migizi Play option. Promotional tax paperwork is required.