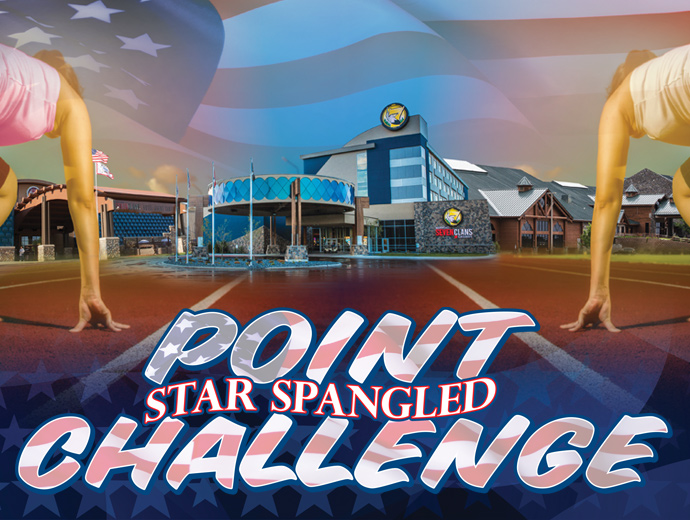 Point Star Spangled Challenge
On your mark. Get Points. Win!
Earn DAILY – July 4th through July 31st.
Your points mean weekly and grand prizes:
Top 5 weekly base point earners win up to $250 Migizi Play!
Top 10 total base point earners win up to $1000 CASH!
Top 5 slot base point earners each week qualify & win!
Week 1 = July 4-10
Week 2 = July 11-17
Week 3 = July 18-24
Week 4 = July 25-31
Grand prizes awarded to the top 10 slot base point earners per property for the month.
If a prize is unclaimed within the 7-day period, it is forfeited. All prizes will be paid out in cash, and the appropriate tax paperwork will be required.