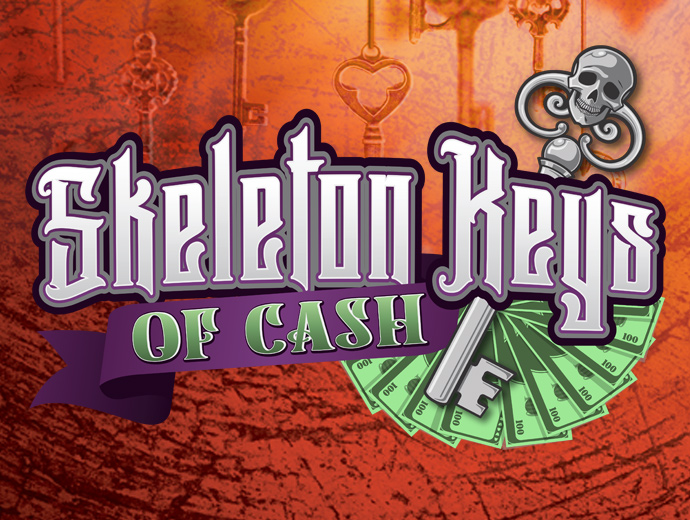 Fridays & Saturdays • 6PM – 10:30PM
Win up to $1,000 Cash – no bones about it!
Hot Seats every hour
5 wicked winners each night scare up $25-$50 in Migizi and a spot in the final round.
All 5 qualified winners draw a key at 10:30PM
1 winner will unlock $1,000 CASH!
The other 4 frightfully fortunate finalists receive an additional $100 Migizi and a Halloween gift.