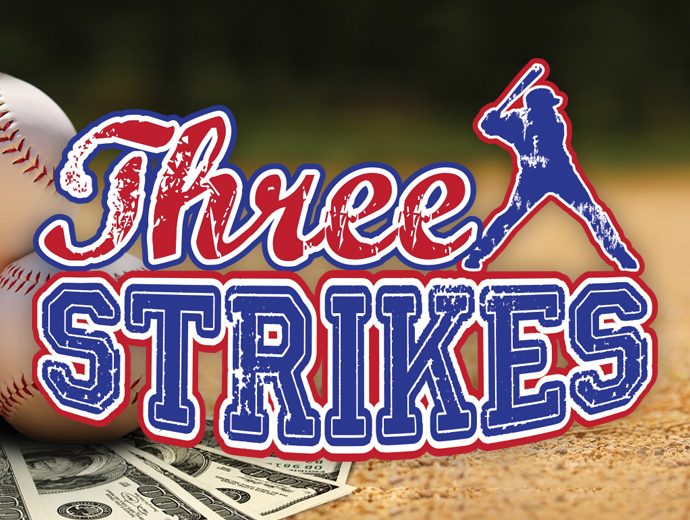 Are you a heavy hitter? Win up to $2,050 CASH!
Drawings every half hour – 9 winners each night!
Earn entries starting May 1st (25 points = 1 entry)
Pick baseballs until you get three strikes, and win up to $2,050 in CASH!
Winners chosen will be given 3 minutes to claim their chance to play Three Strikes! If a winner does not claim their chance in time, another winner will be selected until a valid winner participates. All payouts under $500 will be awarded as Migizi Play.