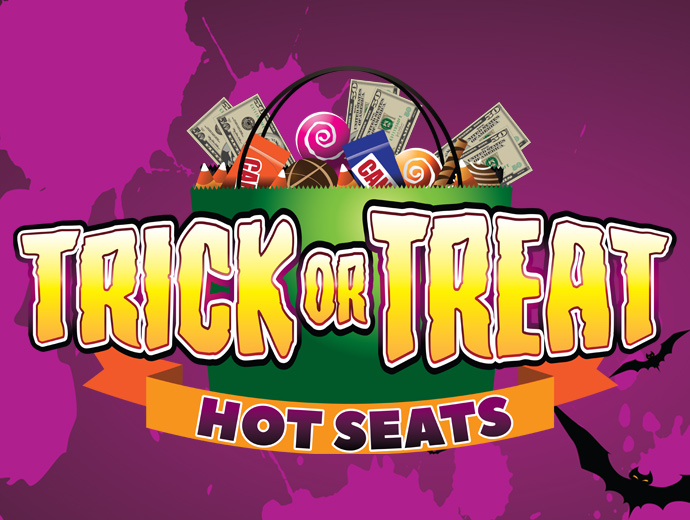 $50 in Migizi Play every 30 minutes!
Then, pick a card to see who gets a Halloween treat: the player on your left, or on your right… No Trick!
Win up to 2X per night!
$50 free play will automatically be put on Player's Club Card, and will be valid for up to 24 hours after issue. Patron must have earned 25 base points to qualify.