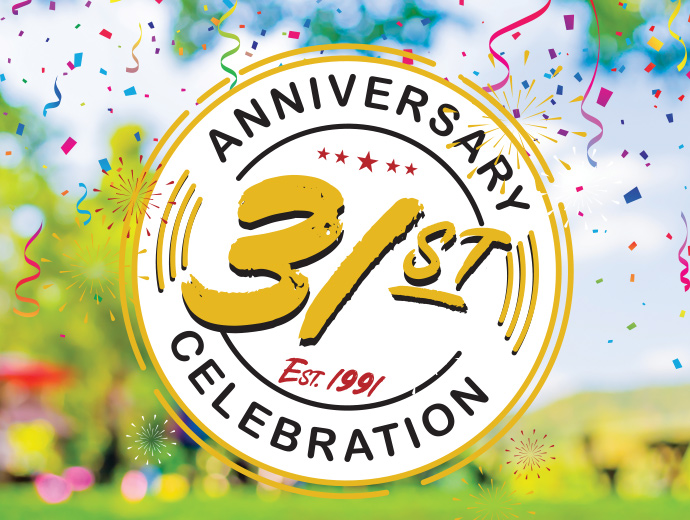 Warroad's 31st Anniversary
Monday, August 15th – Sunday, August 21st
Our 31st Anniversary means Backyard Shenanigans all week long!
---
You Take the Cake!
Monday, August 15th – Wednesday, August 17th
FREE CAKE • 1pm until gone!
Thanks to you, we've had 31 winning years. Come enjoy a slice of the success!
---
FREE Shirt Alert!
Earn it. Wear it.
Tuesday, August 16th – Sunday, August 21st
Earn 100 base points from 8AM-9:59PM and get a FREE 31st Anniversary T-Shirt or shake things up and get a free shirt when you order 4 adult beverages in the Sand Bar.