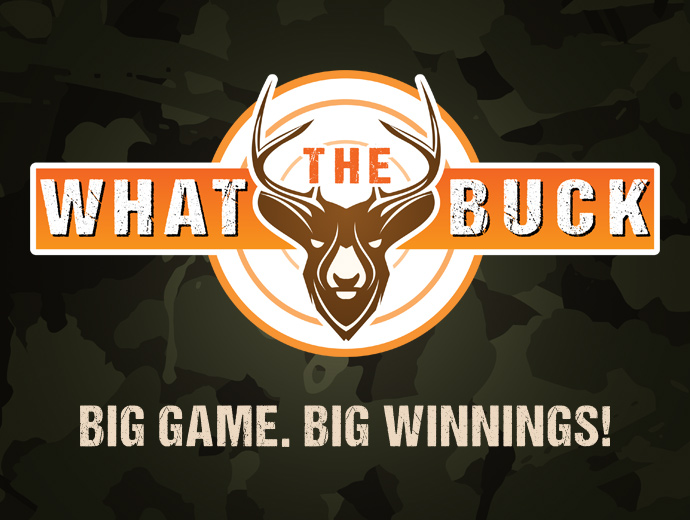 Qualifying drawings every half hour.
"HIT" the buck three times, and score $500 CASH or Migizi Play!
25 base points = 1 entry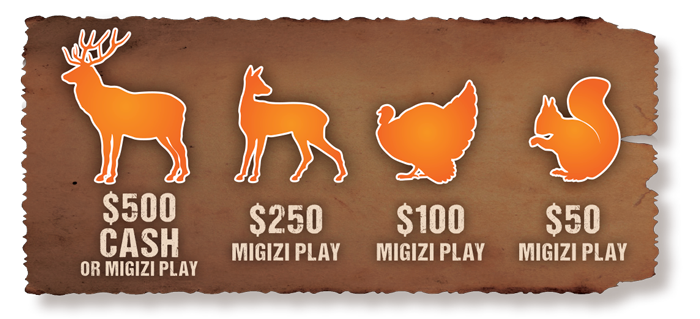 Chosen winners have 3 minutes to report to the Player's Club. If a patron does not show up within the timeframe given, another patron will be drawn until a winner is chosen for that round. Winner will use the What the Buck game board to go hunting by dropping ping pong balls until they have "shot" three of the same animal.