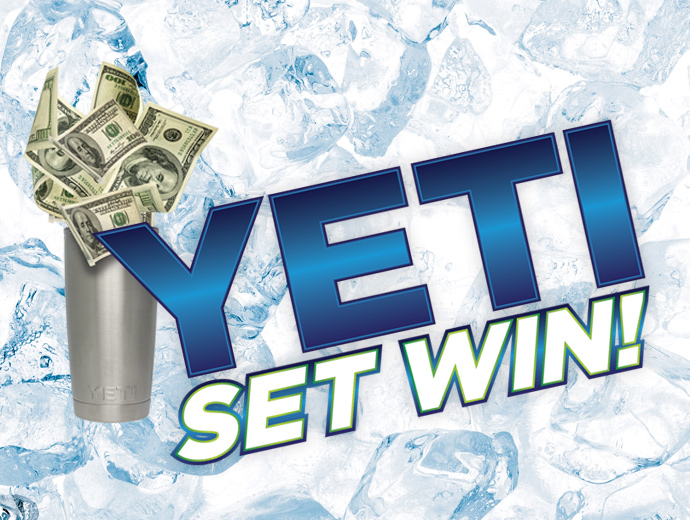 Tumble into a chilling surprise!
Up to $100 Migizi Play for qualifying drawings every half hour, plus a YETI TUMBLER!
9 winners each night
Just pick your Yeti Tumbler and enjoy the Migizi Prize inside!
Player must have earned 25 base points to qualify. One entry for every 25 base points earned. If a patron does not show up within the timeframe given, another patron will be drawn until a winner is chosen for that round. Will not be available on December 31, 2020.