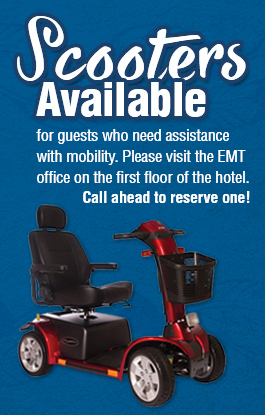 Meetings, Banquets & Weddings
Our Banquets department are temporarily closed during our Phase two reopening plan. Please check our Reopening plans for all departments listed that are open or closed.
Our casino features a large, multi-functional Meeting & Events Center. Besides offering a wonderful location for all sorts of meetings and gatherings, it is also home to many special events.
MI-GI-ZI (Eagle)
$225 per day
Located on second floor near restaurant
Classroom Style: 75 People
Round Tables: 60 People
Square Set Up: 40 People
Theatre Style: 100 People
Makwa (Bear)
$200 per day
Located on first floor by water park
Classroom Style: 100 People
Round Tables: 80 People
Square Set Up: 40 People
Theatre Style: 125 People
Makoonz (Little Bear)
$100 per day
Located behind the Makwa Room
Conference Style Seating for 15 People