Employment Opportunities at Seven Clans Casino
Looking for a great place to work and grow? Our casinos offer a variety of career opportunities. We provide excellent benefits, career advancement potential, and a fun, exciting and friendly work environment.
New Opportunity! Check out our Work Your Way program.
* If applying online, please have your education and prior employment information ready before starting the application process.
* Applications are kept on file for 60 days.
* When selecting positions to apply and the position you would like is currently not open, please select eligibility pool and we will contact you to evaluate your education and experience to determine suitability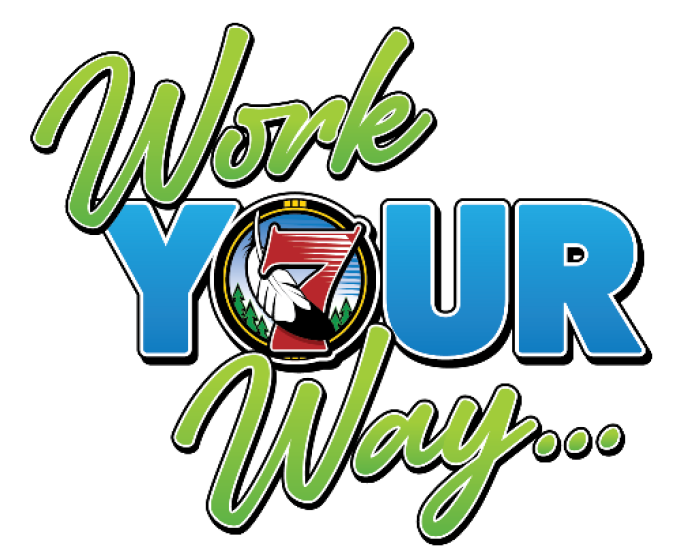 Thief River Falls | Warroad | Red Lake

Are you looking for a flexible way to earn EXTRA MONEY? 
Check out our new "Work Your Way" Program!
Work when you want – up to 29 hours per week
Get paid $12/hour (by the end of the next business day)*
Additional pay opportunities include

Holiday Pay
Differential Pay
Tips for some positions

Positions in these departments:

Food & Beverage
Hotel Housekeeping
Events
Public Area Cleaning
Gift Shop
Looking for a permanent job? This program can help you with that too!
*Example: Work Tuesday, get paid Wednesday by 4pm; work Friday, Saturday, Sunday and get paid by 4pm Monday.
If pay day is considered an observed holiday, you will be paid the next business day
* For more information about work your way, please contact:
The Human Resource Director Dawn Purser | 1-888-679-2501 ext. 16475!
or the site you wish to apply to:
1-800-881-0712
ext. 26040 | Thief River Falls, Recruitment Generalist | Victoria Mostrom
1-800-815-8293
ext. 36040 | Warroad, Team Member Development Generalist | Karen Wayne
1-888-679-2501
ext. 16401 | Red Lake, Human Resource Director | Dawn Purser