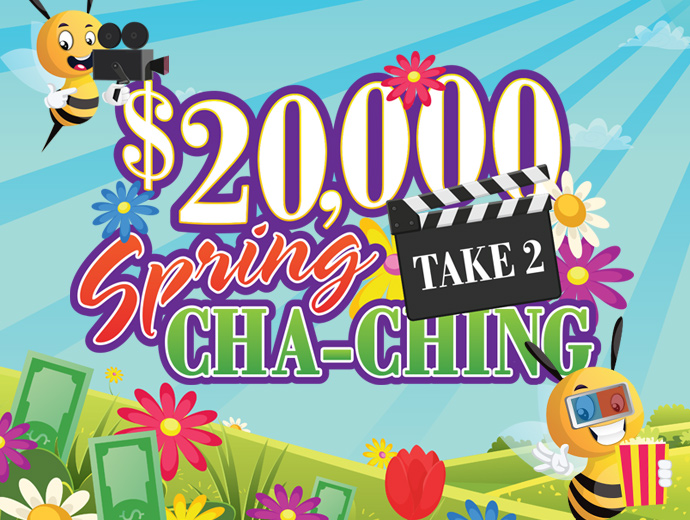 Fridays & Saturdays • 6PM – 10PM
Spring Flowers and CASH Showers!
Here's the blockbustin' reason: We've still got thousands of dollars to give away!
Earn entries all March & April long. 2 winners per hour!
12 winners each night can win up to $80 Migizi Play!
25 base points = 1 entry
Each winner also gets an entry into the $20,000 all cash finale on Saturday, April 24th at 10:15PM!
1 winner of $10,000
1 winner of $5,000
1 winner of $2,500
1 winner of $1,000
3 winners of $500
The chosen winner will have 3 minutes to report to the Player's Club; if the patron does not show up within the time frame given, another patron will be drawn and this will continue until we have a winner. The appropriate tax paperwork will be required for Finale Winners. Due to COVID-19, we had to cancel the Spring Cha-Ching 2020 promotion after qualifying 100 patrons per property. The 100 patrons who received a duplicate drawing ticket qualifier in March 2020 will be qualified for the final night of the Spring Cha-Ching Take 2 promotion. Must be present to win.