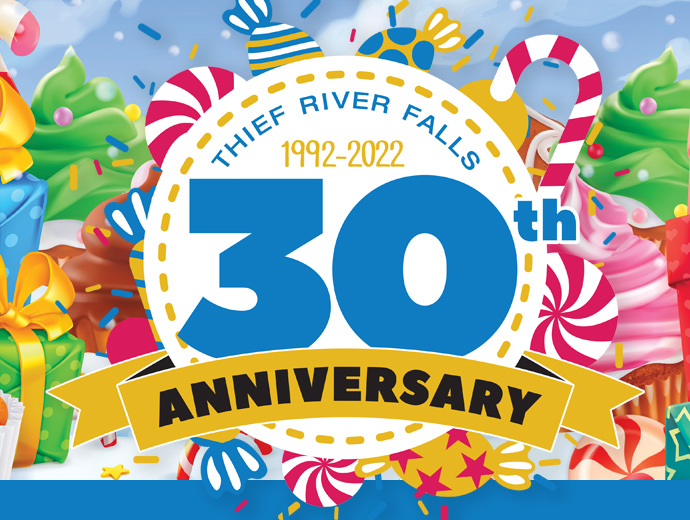 30th Anniversary – Thief River Falls
30 years of good cheer!
---
A Slice of the Good Life
December 5-9
4PM until gone
Complimentary cake each day!
While supplies last.
---
Jolly's Sweet Multiplier
December 6-8
8AM–6PM
3X Entry Mulitplier
Get 3X entries for King Kandy's of Cash drawings for every 30 base points earned!
---
It's a Holiday Tee Party
December 6-9
10AM-10PM
30th Anniversary T-Shirt
Earn 100 base points to get a FREE TEE!
---
Princess Lolly's Migizi Play Frenzy
Wednesday, December 7th
5PM–9:30PM
Win $30 in FREE Migizi Play!
Three hot seat winners every half hour. 30 winners total!
---
Queen Frostine's Triple Tee Hot Seats
Thursday, December 8th
6PM-10PM
$30 Hot Seat winner every 30 mins
Plus, wear your 30th Anniversary T-shirt during the drawing and get triple the winnings!
---
King Kandy's of Cash
Friday, December 9th
6PM–10PM
Win up to $1,000 CASH!
Hook a candy cane and win that amount. 1 winner every half hour.