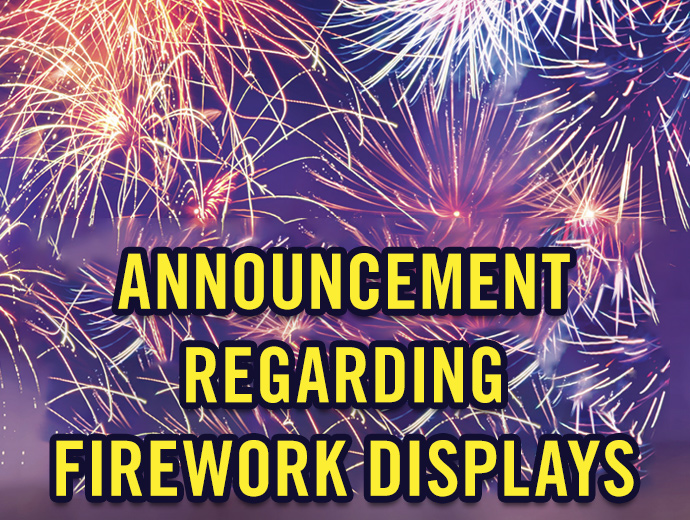 Announcement Regarding Firework Displays
This was not an easy decision
Thief River Falls
Red Lake
Due to public safety, social distancing, and crowd management guidelines in the face of the COVID-19.
We are very sorry to announce that we are cancelling the annual Fourth of July and the Red Lake Independence July 6th Firework displays this year.
This was not an easy decision, but the health and safety of our communities remains of the up-most importance.
We hope you enjoy your 4th of July and stay safe. We look forward to celebrate together next year by bringing you a spectacular Firework Celebration in 2021!