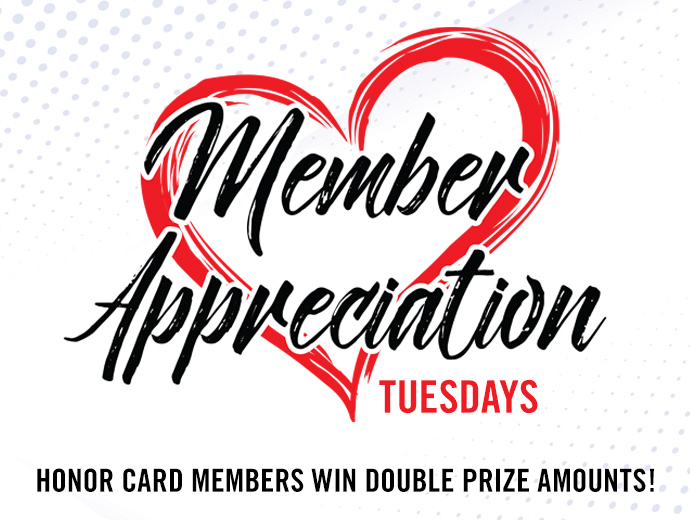 A Barrel of Fun For Everyone!
Barrel Drawings:
2PM, 4PM, 6PM and 8PM
3 Winners at every drawing time
25 base points = 1 drawing ticket
Winners choose one of three boxes with up to $150 Migizi Play
Win up to 4X each day (once per drawing time)
Last Tuesday of each month at 9PM – FIVE winners of $200 Migizi Play! (Must be present to win)
HONOR CARD MEMBERS HAVE TWICE THE FUN!
Honor Card members WIN DOUBLE PRIZE AMOUNTS* and also still receive $10 in food credit from 8am-8pm (after earning 25 base points) at any restaurant or snack bar.
*Final $200 Migizi Play will not be doubled for Honor Card holder. All entries will remain in drawing barrel until last Tuesday of the month. (Red Lake site, will be available during operating hours) Honor Card members that earn 25 base points may receive $10 in food credits