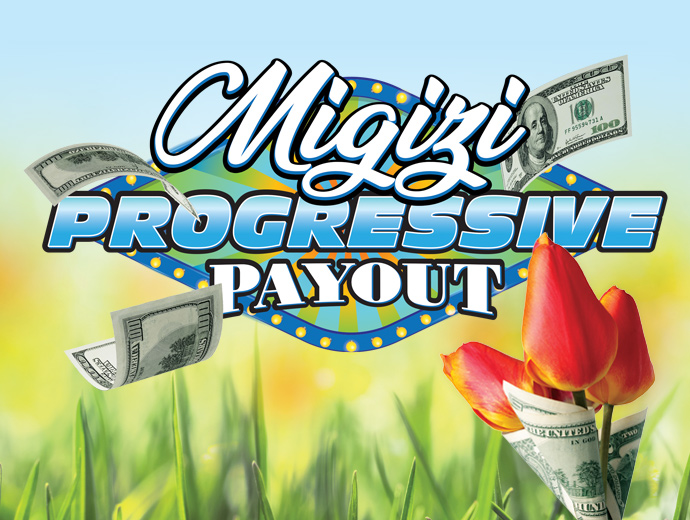 Migizi Progressive Payout
Friday, April 30th • 5PM-10PM
Winnings with Room to Bloom!
A drawing worth $150 will be held EVERY HOUR. If the winner doesn't claim it, the prize amount will be added to the final 10PM drawing MAKING THE FINAL DRAWING GROW!
25 points = 1 entry
Must be present to win. If the winner does not show up to claim the prize money carries over to the last drawing at 10pm. On the final 10pm drawing, names will be drawn until a winner is chosen. All winning amounts will be paid in Migizi Play.