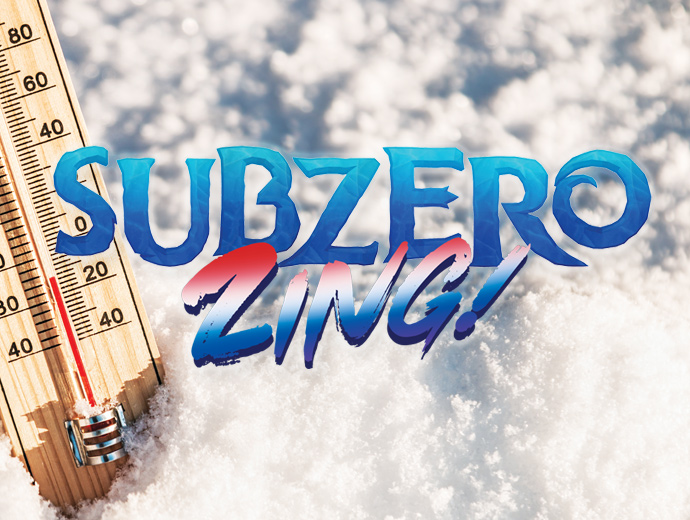 Monday-Thursday • Noon-11:59PM
Brrrr means Brrrring on the Winnings!
If the actual temperature (not including wind chill) is below -20˚ Fahrenheit, there will be 2X multipliers until 11:59pm! The temperature will be posted each day at noon. And the Colder it Gets, the More Points We Hit:
-20 degrees = 2X points
-30 degrees = 3X points
-40 degrees = 4X points
-50 degrees = 5X points
No point multiplier if the temperature is above -20 degrees Fahrenheit.