The Super 8 of Warroad is a great place to relax in style with clean comfortable rooms and great rates.
The surrounding area suits the pleasure seeker who enjoys fishing, golf, and exciting games. Warroad is known world wide as a sportsman's paradise, with some of the best hunting and fishing on the planet.
Come in and enjoy our flat screens with over 100 channels, plus music channels, expanded Continental Breakfast and 24-Hour Free Shuttle Service to the Casino.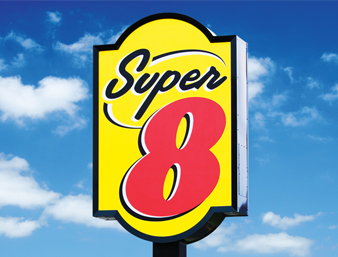 or call us at 888-714-5514
Copy and Fax Machines Available
Data Port Phones (All Rooms)
Expanded Cable with HBO, ESPN, Fox News and Disney
32 inch flat screen TV's in all rooms
Free Local and 800# access calls
Group Reservations Available
Guest Laundry
Free Expanded Continental Breakfast
Free Shuttle Service to the Casino
Free Internet Access
Refrigerators in all rooms
Coffee Makers in all rooms
Hairdryers in all rooms
High Speed Wireless Internet
NO PETS ALLOWED
Outside Outlets
Super Start Breakfast.
Tours with Marvin Windows & Christian Bros.
Truck/RV Parking
Free Newspaper Monday thru Friday
909 N State Street
1/8 Mi E of Hwy 313 on Hwy 11
Warroad, MN 56763
Phone: 218-386-3725
Fax: 218-386-3725
Toll-Free: 1-888-714-5514
Directions from the North
1/8 mi. East of Hwy 313 on Hwy 11.
Directions from the South
Hwy 72 to Hwy 11 in Baudette for 36 miles
Directions from the East
Hwy 11 to Property
Directions from the West
Hwy 11 to Property